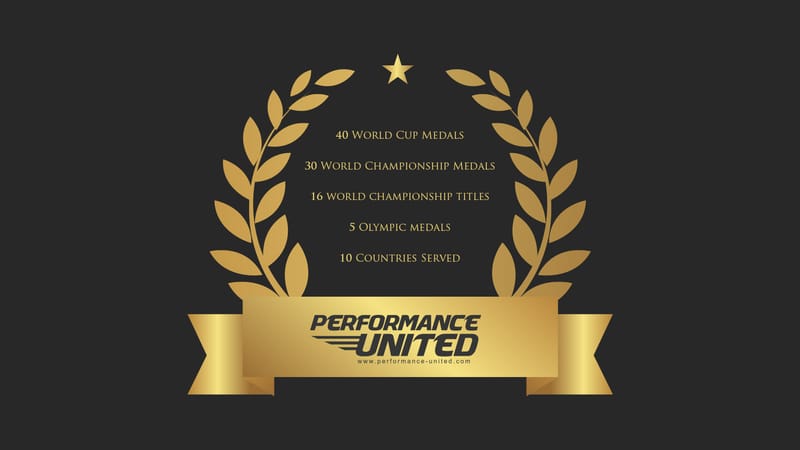 Welcome to Performance United.
Our mission is to help your country achieve its cycling dreams by developing your athletes into world and Olympic champions. We believe that maximizing performance in sport and the pursuit of excellence can be powerful mediums to instill positive traits in younger generations. We also believe that our world becomes a better place when we can unite different countries and cultures to work towards a common goal. On the foundation of these two principles, we created Performance United in 2010. We believe that through sport we become united. 
Performance United has a proven track record of guiding and developing emerging and small-budget programs, resulting in the first-ever Korean, Irish and African track cycling world champions. Our trademark protocol has delivered winning results for more than ten national cycling teams - quickly and at a significantly reduced cost. We can help your country make history while reducing your costs. Your gifted athletes already possess most of the necessary attributes for success: passion, dedication and hard work. We provide the missing elements: customized structure, focus and technical expertise. The success of your cycling program is assured under the direction of Performance United.
How do our partner countries achieve historical success?
Performance United's training philosophy is that if we can measure it, we can improve it; and if we are improving, we are winning. This unapologetic pursuit of excellence is what we call the "Champion's Standard." Our organization specializes in detailed planning and periodization, applying leading-edge technology, and employing the latest innovations in sports science. Our branded methodology involves quantifying goals and race demands. Then we focus on making daily improvements towards achieving the identified goals in areas such as physiology, technology and team reinforcement.
All of the Performance United-branded programs revolve around one guiding principle: a focus on quality. Our coaches, training groups and camps maintain the highest standards of excellence in the world. We sustain this level by operating all of our programs at an optimal ten riders per camp or program.
Beyond our preeminent practice of a low coach-to-athlete ratio, Performance United is the only training center in the world where your athletes can train side by side with Olympians and world champion riders. Young developing riders will train and learn from the best cyclists on the planet. This is another distinct advantage that makes Performance United the world's premier training program. Our commitment to the "Champion's Standard" has enabled our programs to win five Olympic medals and 16 world championship titles in all disciplines of track cycling (men's and women's endurance and men's and women's sprint).